The Best in Balloon Decor, DJ Services & Event Planning in Brooklyn, NY!
Are you looking for the best in BALLOON DECOR, BALLOON SCULPTURES, EVENT PLANNING, CLOWN RENTALS, CHARACTERS PROFESSIONAL PHOTOGRAPHY & VIDEOGRAPHY (VIDEO) , PROFESSIONAL DJ SERVICES (Disc Jockey), 3D CAKES, and much more? Are you planing a wedding, birthday party, children's sweet teen, family reunion, or house gathering? We are Brooklyn based but service all of the 5 boroughs (BRONX, BROOKLYN, MANHATTAN (New York, NY), QUEENS, & STATEN ISLAND.
Welcome to the award winning Umoja Events the Balloon Decorating and full service business. Planning an event that you want to be distinct to you--we can help! The centerpiece of any event is your decorations and that is where we come in. We customize packages to your tastes! Unique planning resources--licensed and fully insured DJ's, photographers, video, ministers, clowns, party rentals and much more. JUST imagine, your event, everyone there stress free and having a good time. All you have to do is sit back and have the time of your life, on one of the happiest days of your life. Leave it to us, Umoja Events and Balloon Decor, where there is "never a dull moment"!
Minions balloon Arch and theme. Available for your next event. Contact us for a quote
www.umojaevents.com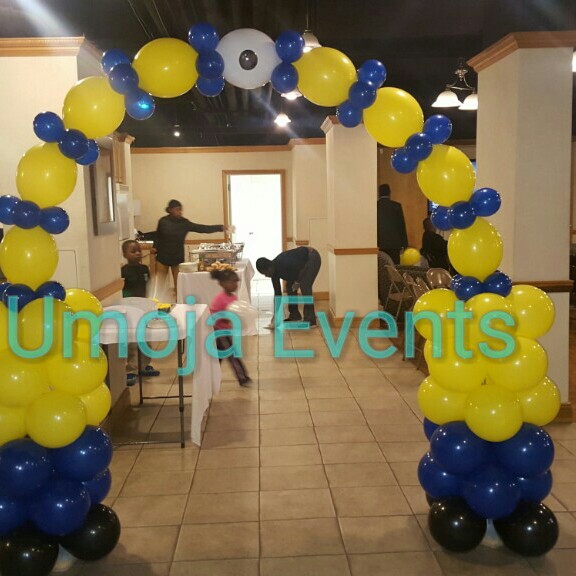 Balloon Ceiling Clusters for Ford Dealership A Happy customer is a repeat customer!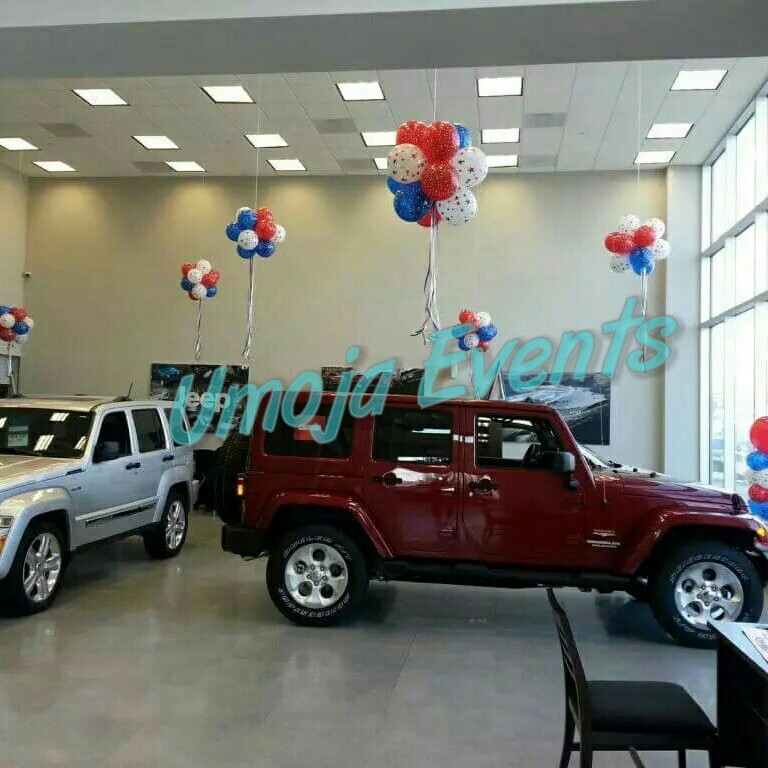 Balloons for your Milestone birthday. Celebrating a 50th birthday with balloon centerpieces. Umoja Events Brooklyn Balloons. Call 646-522-9869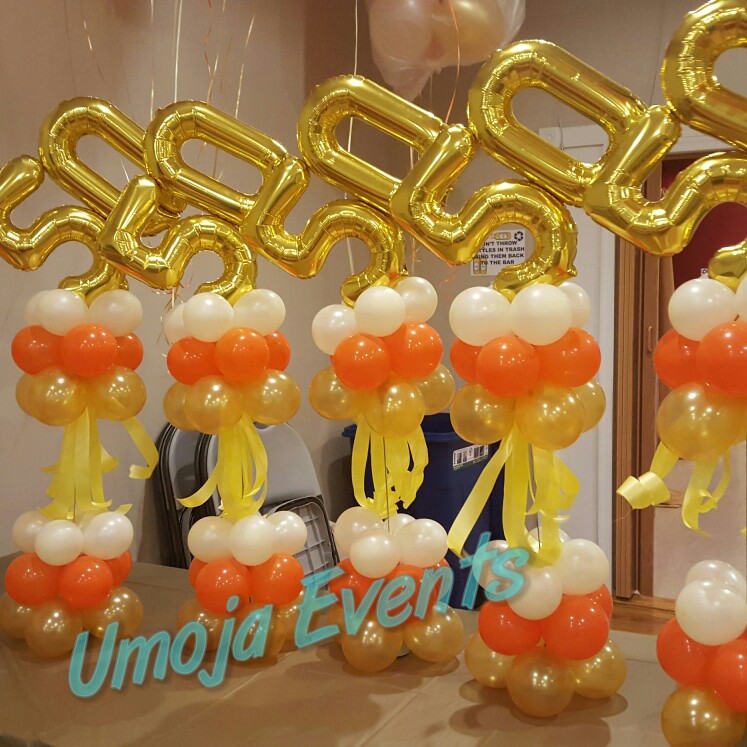 Umoja Events Balloon Wall, Table Set Up. Brooklyn Balloons, Minnie / Mickey Mouse Table Arch. Contact Athenia 646-522-9869.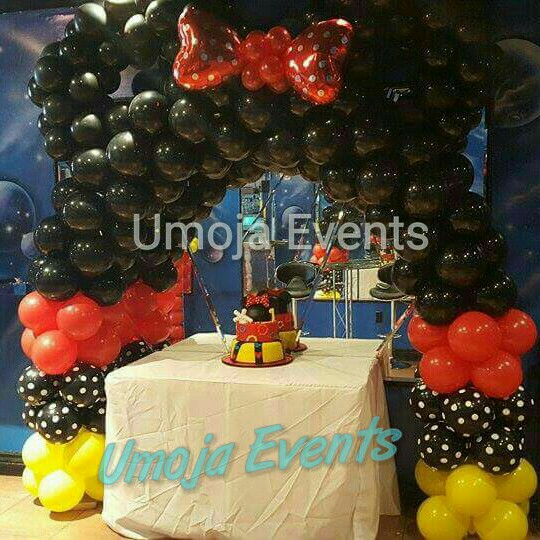 You know how eager you are at first to put together an event (baby shower, bridal shower, wedding, child's birthday party, etc.) then you start looking around and first you can not find a suitable location at a reasonable price, (you get frustrated) then all your other ideas seem to go down hill from there with your time schedule and visiting places, tastings, picking up decorations from here and there, etc?
WELL, WE HAVE THE SOLUTION! We are your one stop shop for everything you need for your event. We take the burden off of the planner (mind and pocket) by working with your budget and your idea's to make the event of your dreams.
If you want to add your own touch not a problem, what ever part of the event you would like to work on we are glad to assist you with everything else.
We can put the entire event together for you including host your event with games and activities for the guest or a small part like just the balloon decorations or just helping you find a location. We have tons of resources, in order to make sure you get the best price, for everything you need for your event.
We look forward to working with you to make your event a success without giving you all the stress.